Fiordland
About Fiordland
Fiordland is more than a national park, it is a slice of New Zealand's cultural, geological and pioneering past. Critically important, incredibly beautiful, Fiordland is a place full of awe and accessible to all.
With its sublime display of forests, glaciers, fiords, lakes, grasslands, mountains and friendly towns, Fiordland draws visitors from around the world. Come and see a place that is more than a national park, a place where the inaccessible becomes accessible and adventure and relaxation are found in equal measure.
Fiordland is known as the 'walking capital of the world', from multi day hikes like the Kepler, Milford and Routeburn track to easy day walks for all ages and abilities. Fiordland has it all choose from guided walk options or for the more experienced head out independently.
Fiordland Website Links
Start planning your trip now, these website links will help: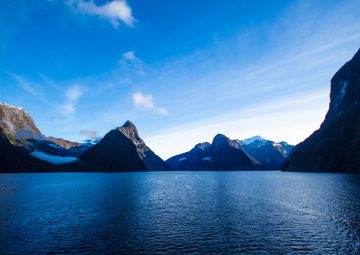 Piopiotahi / Milford Sound
Described by Rudyard Kipling as the 'eighth wonder of the world' Piopiotahi / Milford Sound's dramatic landscape is instantly impressive, highlights include waterfalls, sheer cliff faces, NZ Fur Seals, Kea, Dolphins, Tawaki and stunning alpine scenery. The only Fiord which is accessible by road Piopiotahi / Milford Sound is a 2.5hr drive one way from Te Anau along one of NZ's most scenic drives.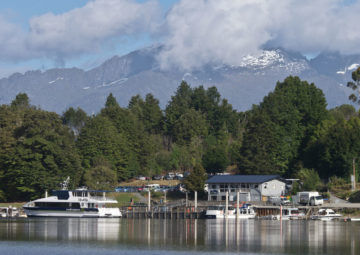 Patea / Doubtful Sound
Patea / Doubtful Sound also known as the 'sound of silence'. Accessible by boat from Lake Manapouri and a bus ride over the Wilmott pass down into Deep Cove. Patea / Doubtful Sound's size and scale is a popular choice for wilderness seekers and those looking to go further and see more.
Whether you are exploring by land, sea or air these two iconic places need to be on your Fiordland itinerary to say you have seen the jewels in Fiordland's crown.
Popular activities are kayaking, diving, scenic cruises, charter boats and scenic flights.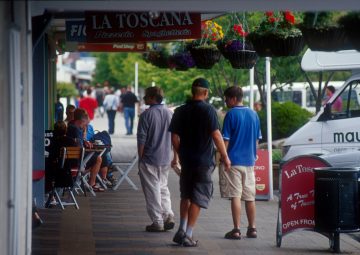 Te Anau & Manapouri
These spectacular towns are the perfect base to set up camp while exploring further into Fiordland, with excellent accommodation options, a wide variety of activities, a wide variety of restaurants and shops to stock up for all your outdoor adventures. Stay and experience the welcoming nature of the friendly locals while you relax in comfort.