Top Places to Watch The Sunset
Top Places to Watch The Sunset
With its diverse mix of forests, coastline and mountains, the SSR offers many incredible sunset moments. We've chosen eight top places to watch the sun going down.
To journey along the Southern Scenic Route (SSR) is to encounter many naturally stunning locations that come alive at sunset. At dusk, when the mountains, beachers and rivers are bathed in the final glow of the sun, you'll want to head outside to catch the show.
Here are a few of our favourite places to watch the sunset along the highway.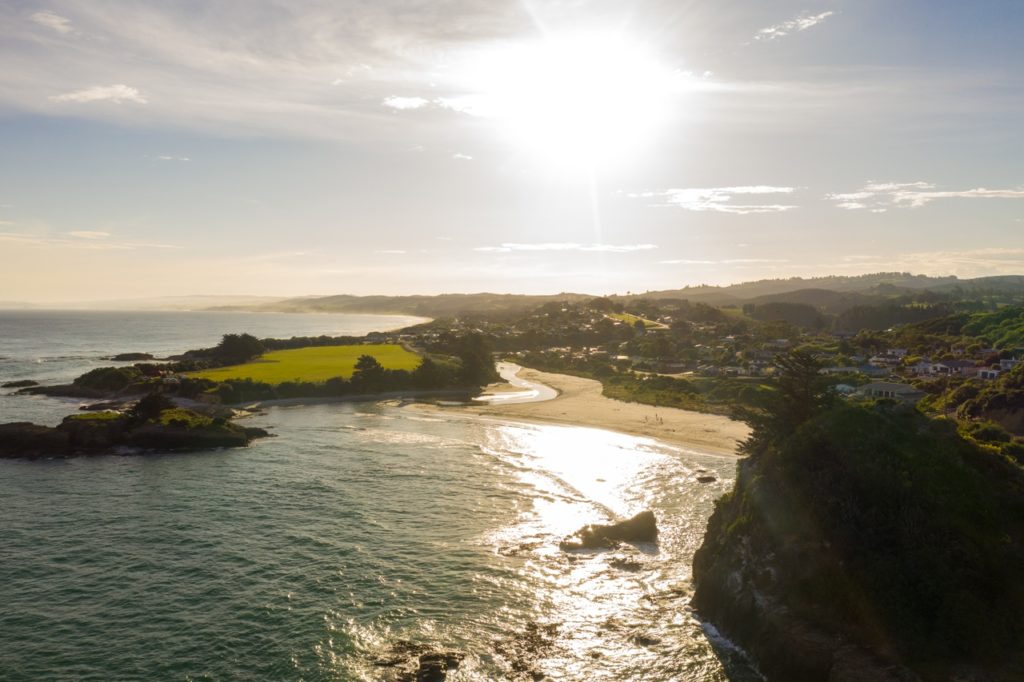 Brighton Beach
A short 20 kilometres from Dunedin is Brighton beach and the small township by the same name. With classic bright blue seas, white sand beaches and a long jetty stretching into the ocean, this is a beautiful place to catch the sunset, and an easy place to travel to given its proximity to the city.
Kaka Point
Windswept beaches, rugged peninsulas, marine animals and friendly locals make Kaka Point another top choice. Once the sun has disappeared behind the horizon, check out The Point Cafe and Bar for many seafood dinner options and a bustling atmosphere.
Fortrose
Fortrose offers unique natural beauty and fantastic sunsets over the estuary. To explore the area is to see large cliffs disappearing into the coastline and wild native forests. Enjoy a walk along the beach and around the headland before taking in the final moments of the day.
Bluff
There's something special about watching the sun go down on the end of the world, and Bluff offers just the chance to do just that. Oyster Cove Restaurant and Bar is a great dinner option, with oysters, blue cod, mussels and mutton bird on the menu. It's a good idea to book ahead in the busy season.
Oban
A side trip from the SSR is Stewart Island, and Oban is an excellent place to spend a night or two. When sunset hits, head down to the harbour to watch the colours play on the ocean and docked boats. As a fishing town, this is another stellar place to have a seafood dinner.
Tuatapere
This tucked away location offers clear air, beautiful rolling peaks and the coastline in the distance. Sunsets in Tuatapere on a clear day are a sight to behold. Before dusk, you can fill your day with exciting activities, including world-class hikes and jet boating excursions.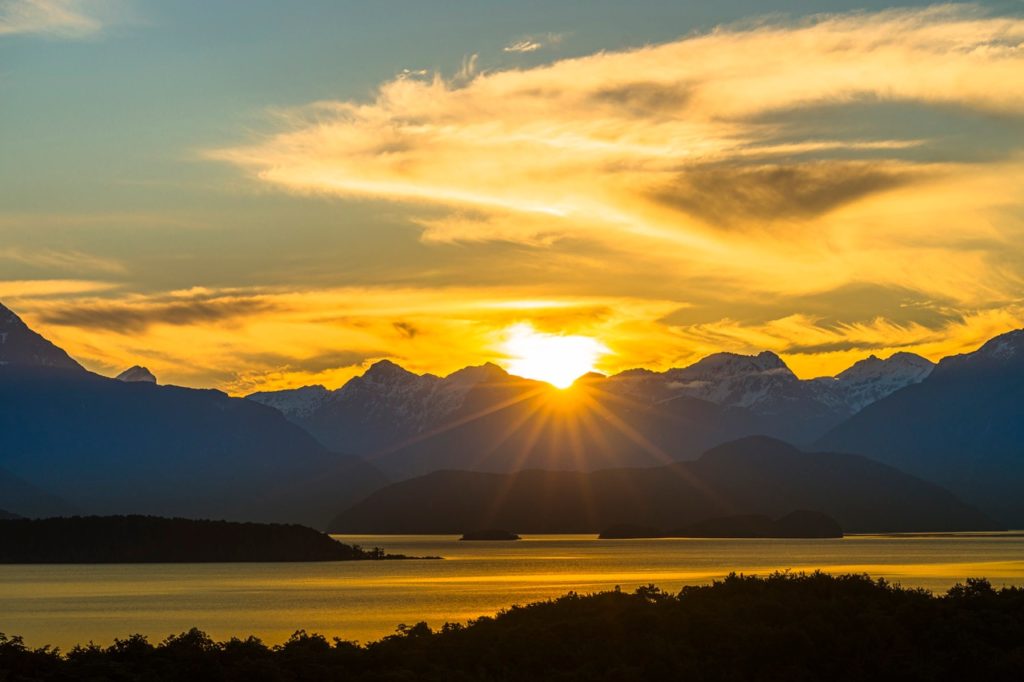 Manapouri
The small township of Manapouri, near to Te Anau, is a delightful place to stop for a night. The serene and peaceful lake is within walking distance to the town and is a must-go place for a quiet and relaxing sunset experience.
Glenorchy
A short trip from Queenstown is Glenorchy, a charming town that has everything you need for an overnight stay. With a river flanked by towering mountains, it also offers a glorious place to witness the day turning to night.