Encounter New Zealand's unique wildlife right here
Encounter New Zealand's unique wildlife right here
The Southern Scenic Route spans areas rich with native birdlife and marine animals, with many opportunities to see these fascinating creatures up close. Be sure to include these hot spots on your trip.
A journey along the Southern Scenic Route (SSR) is a chance to experience the surprising delight of New Zealand's unique wildlife. Take to the forests and you'll encounter the lively birds that are native to this country, while along the coast you'll meet many seabirds and marine mammals that call the area home.
Explore the lush forests
With Fiordland National Park, Takitimu Conservation Area and The Catlins Conservation Park, the route covers an abundance of native forest. Among the trees, ferns and mosses are many species of birds.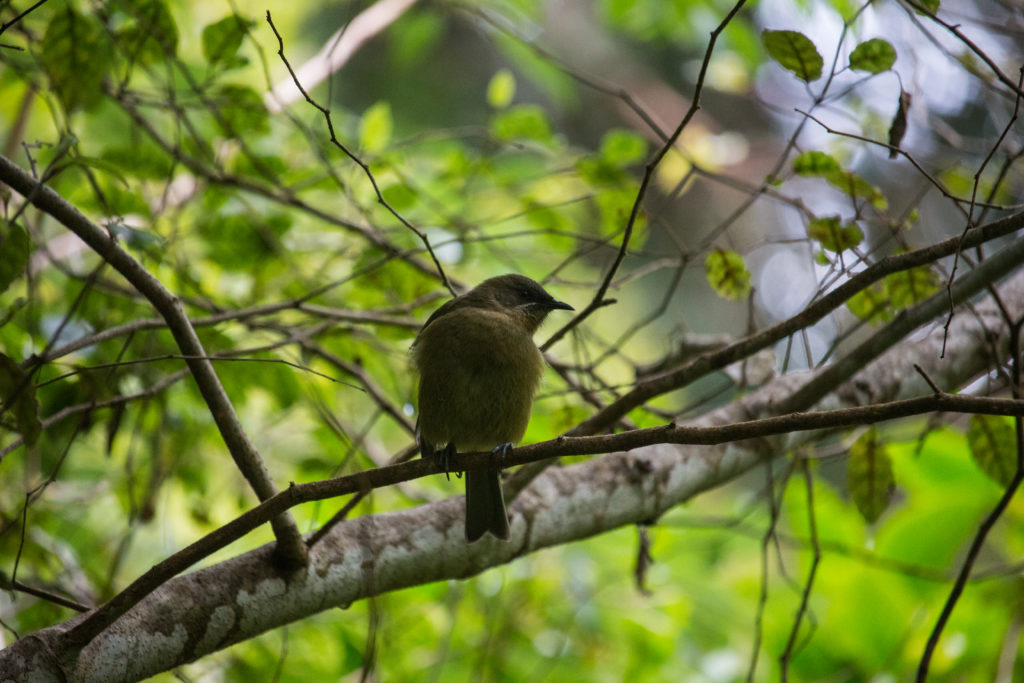 The aptly named bellbird/korimako is one you'll hear before you see – listen for the bell-like sound and look for a small, olive coloured bird. The tui, with its distinctive white chest plumage, is found in abundance in the forests, as is the fantail/piwakawaka and New Zealand pigeon/kukupa kereru. Two other friendly locals are the vibrant green New Zealand parakeet/kakariki and grey warbler/riroriro, which can be difficult to distinguish from the foliage.
With a population of less than 5,000, the yellowhead/mohua can be seen in the beech forests of The Catlins. With a small frame and a bright yellow head and body, this sweet little bird can be hard to see but is worth keeping your eye out for.
Stop by the coast
The coastline of the SSR is one of the best places to visit in New Zealand for marine wildlife. At different times of the year you're likely to meet many seabirds, penguins, seals and sealions.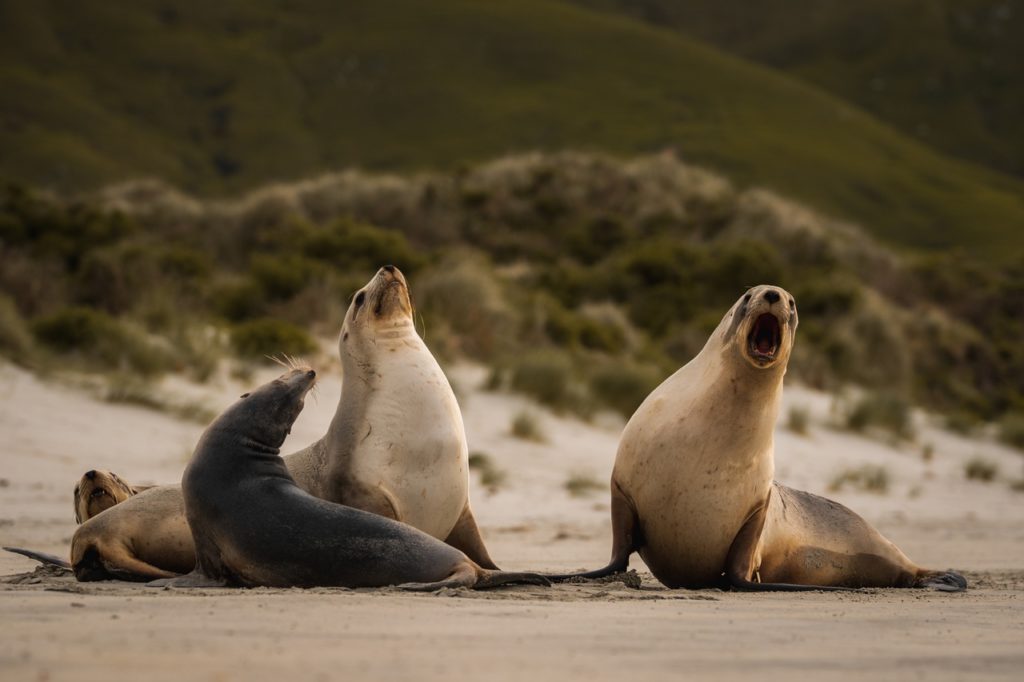 With a number of popular breeding grounds, The Catlins are a go-to place to spot seals and sealions. At Nugget Point/Tokata, between 300 and 500 NZ fur seals/kekeno pups are born each year. The larger and more boisterous Southern elephant seals/ihupuku visit this area during late summer. To spot NZ sea lion/whakahoe families more frequently year-round, head to Waipapa Point or Surat, Cannibal and Porpoise bays.
All along the coastline of the Southernmost tip are seabirds galore. Keep your eyes peeled for Stewart Island shags/koau, migratory muttonbirds/titi and white-fronted terns/tara. Estuaries are where you'll find wading birds including the royal spoonbills/kotuku-ngutupapa, wrybills/ngutu pare or parore, white herons/kotuku and dotterels.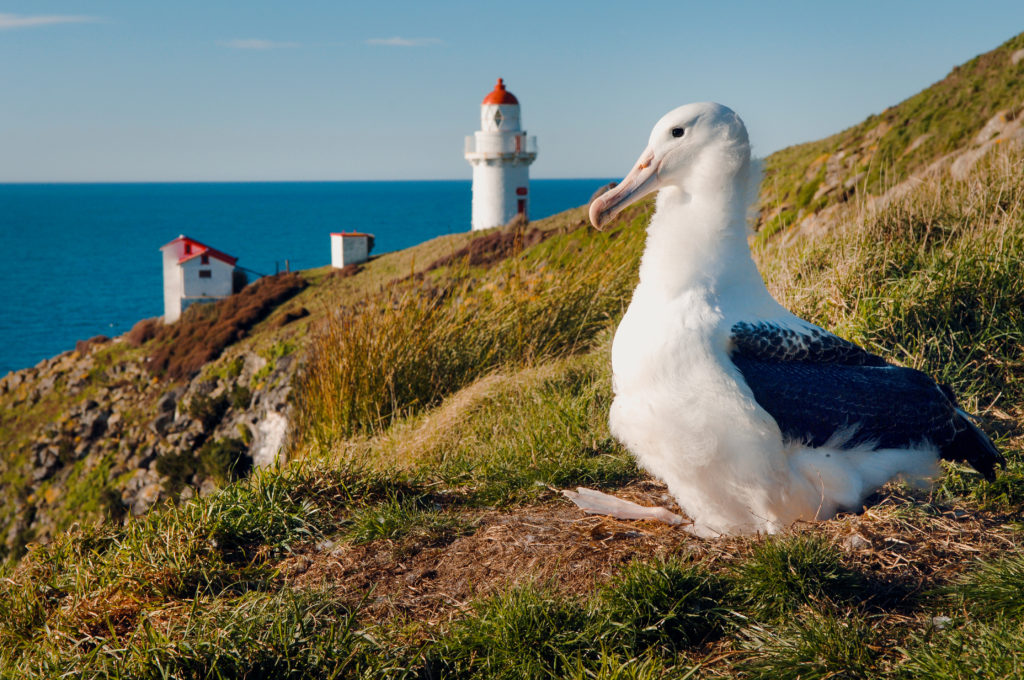 A short trip from Dunedin is the Otago Peninsula, notable for its albatross breeding grounds and Royal Albatross Centre. Here you can discover fascinating facts about the birds, their life and the projects of the area. To sit on the peninsula and witness these mighty birds gliding by, with wingspans of three metres and more, is a memorable experience.
Finally, one of the most delightful birds you can meet along the SSR are penguins. A few hours either side of dawn and dusk you're most likely to witness blue penguins/korora in their natural habitat. Down on the Southeast coast there are about 450 pairs of endangered yellow-eyed penguins/hoiho. Designated viewing platforms and hides at Roaring Bay and Curio Bay are a fantastic way to see the birds without disturbing them.
If you're lucky and have keen eyesight (or binoculars in hand) you'll see whales and dolphins from high points of The Catlins or in Foveaux Strait atop Bluff Hill. Southern right whales cruise by on their migration paths, while Hector's dolphins/upokohue come to Te Waewae and Porpoise Bays in the summer months.
Love our wildlife
To witness these wild and wonderful animals from such a close distance is undeniably a special experience. To make sure everyone has the opportunity to do so and the communities continue to thrive, it's important to respect the animals and their space. This is especially important during breeding seasons, as this is a crucial time for many populations along the coast.
The majority of areas have helpful signs in place, or the Department of Conservation website has guidelines and additional information on the different animals and projects that are underway.