Romantic Getaway? Top Reasons the Southern Scenic Route is your next lover's retreat.
Romantic Getaway? Top Reasons the Southern Scenic Route is your next lover's retreat.
With stunning nature, luxurious getaways and hidden escapes, the SSR is a wonderful place for couples to have a romantic holiday.
Picture this – you're sitting next to your special someone, cool drink in hand, watching the sun set over majestic mountains and lush native forests. All you can hear is the sound of birds singing and the wind rustling in the trees.
Whether you're after a hidden getaway, an adventurous new activity or a nature escape, the Southern Scenic Route has a treasure trove of options.
Enjoy a luxurious couple's getaway
Queenstown is a lover's dream. The Onsen Hot Pools, for instance, offers the Lantern Light package where you can enjoy the wooden, rustic spa pools by night, with lanterns and the stars creating a romantic ambiance.
Tahakopa Bay Retreat in The Catlins is a superb place to stop for a couple's getaway. At this secluded retreat you'll have panoramic views of the coastal forests and the surrounding farm. A unique experience, the place is fully off grid while still making sure you have all of the comforts you need.
Also located in The Catlins is Beresford Heights, a boutique stay ideal for you and your partner. Here you can escape the hustle and bustle of everyday life, enjoying peace, space and a home away from home.
Try something new
Colac Bay/Oraka is a great place to go with a surfboard in tow. With waves suitable for all levels this popular spot is good for first timers. The small township and nearby Riverton/Aparima boasts cafes and heritage sites to complete your day's adventure.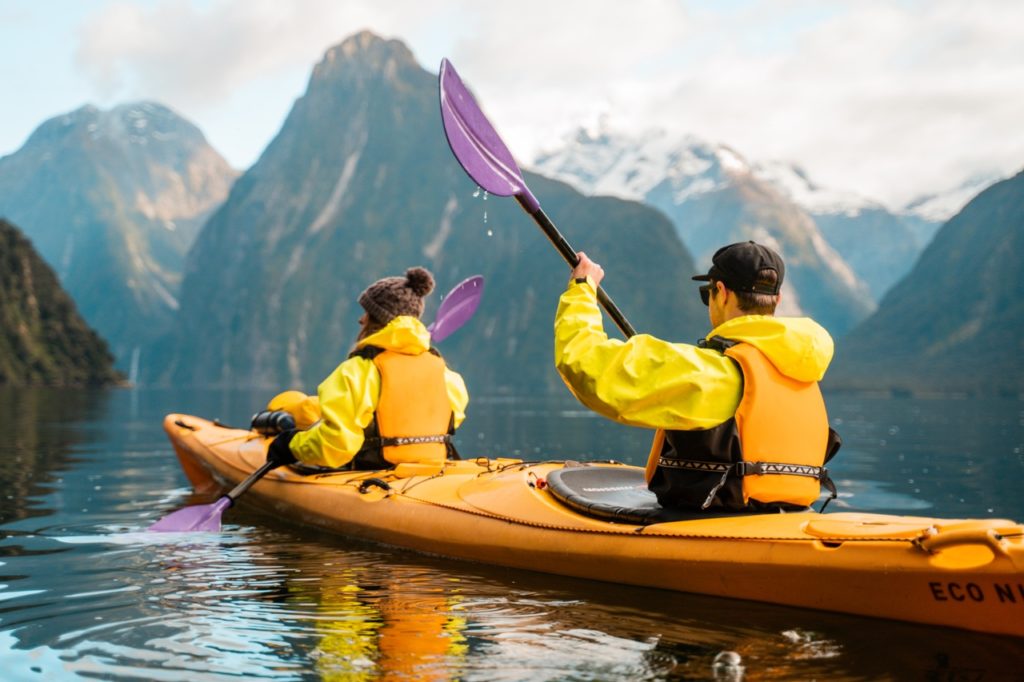 Kayaking trips or jet boating in Fiordland take you right into the unique landscape to witness it up close with your loved one by your side. Friendly expert guides take you through the tall channels right out to sea, filling you in on the history of the area and pointing out local wildlife.
Reconnect in nature
Along the route are many incredible walks and hikes, ranging from half an hour to multiple days. The Kepler Track, starting from Te Anau, is one of New Zealand's Great Walks and takes 3-4 days. This incredible adventure will see you and your partner venturing into the mountains of Fiordland and making memories to last. Huts along the walk must be booked in advance.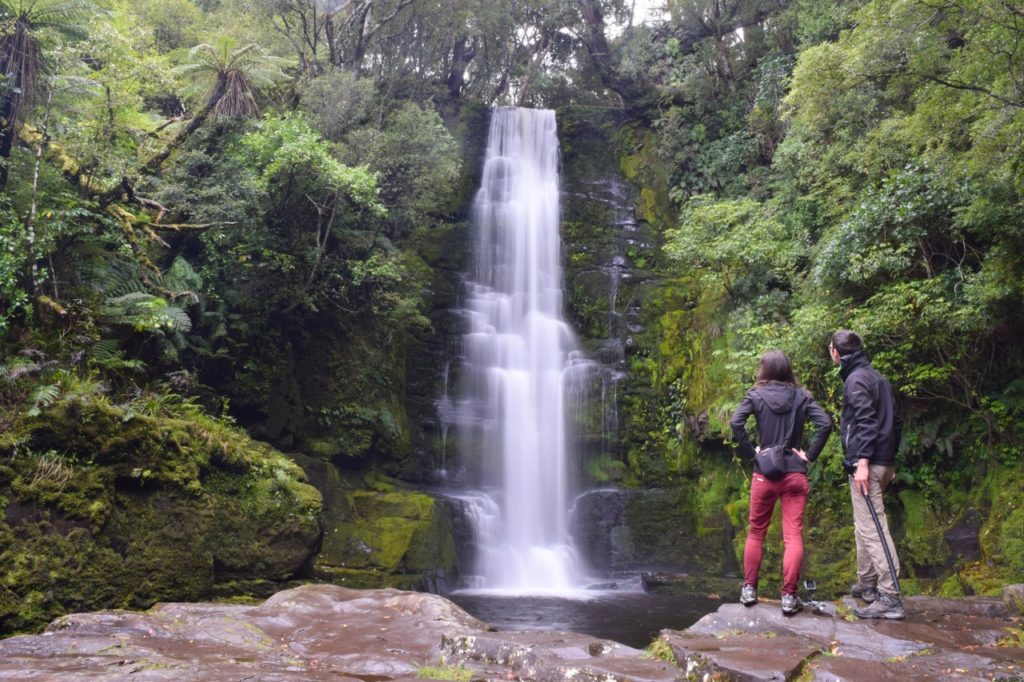 McLeans Falls Scenic Reserve is where you can see one of the most beautiful waterfalls in Southland. The short 20 minute walk is memorable for the delight at the end – the falls. Also in the area are a number of coastal attractions, including Nugget Point/Tokata.